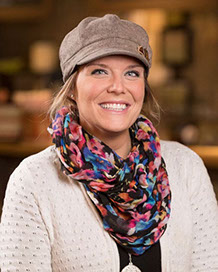 Hilary- Has been in the coffee industry for 12 years. Received a BA in Sociology at Luther College in Decorah IA. Always wanted to be among the community and around people of all different ages and backgrounds. Has extreme love for her family, which include her sons, Jude and Cash, and husband Kaleb.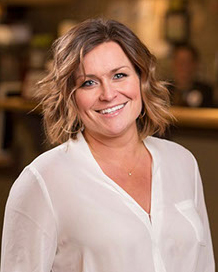 Heidi- Received a BS in Business Management and her career history includes customer service and project management. Has a passion for working with the community and volunteering her time to make the community vibrant. Has extreme love for her family, two children Jaelyn and Jace, and her high school sweetheart Jason.
Family is very important to Heidi and Hilary.
When deciding on a name for their café, Roots made sense, because their father's roots are from Oconomowoc and their mother's roots are from Waukesha. They are very committed to volunteering and hosting family-friendly events for downtown Oconomowoc and Waukesha.
In 2015 they received The Woman in Business Leadership award from the Oconomowoc Chamber of Commerce for their commitment to the city.
Growing up they often talked about opening a coffeeshop together. They loved the community feel that a coffeeshop brings to a town. They wanted to build a place for people to meet, and spend quality time together making wonderful memories. Coming from very hard-working parents; their Dad was an electrician for 34 years, and their mom went back to school to be a nurse after having all five kids. A year before their parents were set to retire to explore the world their dad learned he had ALS and had only two years left to live. They showed their daughters that life is too short to have dreams stay dreams. After a lot of planning and saving and hard work by them and their families, Heidi and Hilary opened their dream in August 2011. Thankfully their dad was able to see their dream open before shortly after passing away in October 2011. He is very much a part of the coffeeshop every day, their whole family is…at any given day you may see their mom, sibling, or even child working and helping out. You can sense the love for family as soon as you open the door. Some special touches, include having the sandwich creations invented by family members, and named after their parents' favorite bands.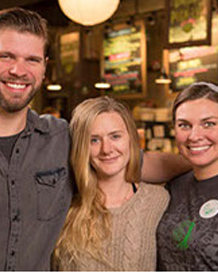 Anna is the one of the Managers at the Oconomowoc location, and has been with Roots since 2015.
She took classes and is trained in Metal Smith. She has extreme love for dogs, especially her two dogs Happy and Coper. She enjoys any minute she can be outdoors.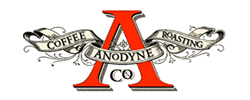 Anodyne Coffee
Locally roasted in Walkers Point-Milwaukee. Roasted in small batches for accuracy and love. Anodyne uses fair-trade and organic beans, and proudly supports small farms.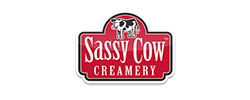 Sassy Cow Milk
Local Farmer in Columbus WI. The cows' diets consist of pasture, alfalfa, corn, soybeans and wheat free from rBGH.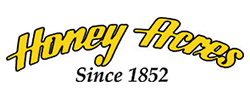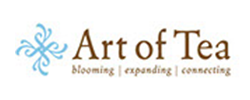 Art of Tea
Art of Tea is a tea importer and that hand blends and custom crafts the world's finest organic teas and botanicals. Art of Tea develops a close relationships with farmers. These personal relationships make possible the offering of top tier organic teas and select botanicals. Art of Tea is Fair Trade and Organic.
Hilary and Heidi on Youtube